Making the most
of
Women's Health
Making the most
of
Women's Health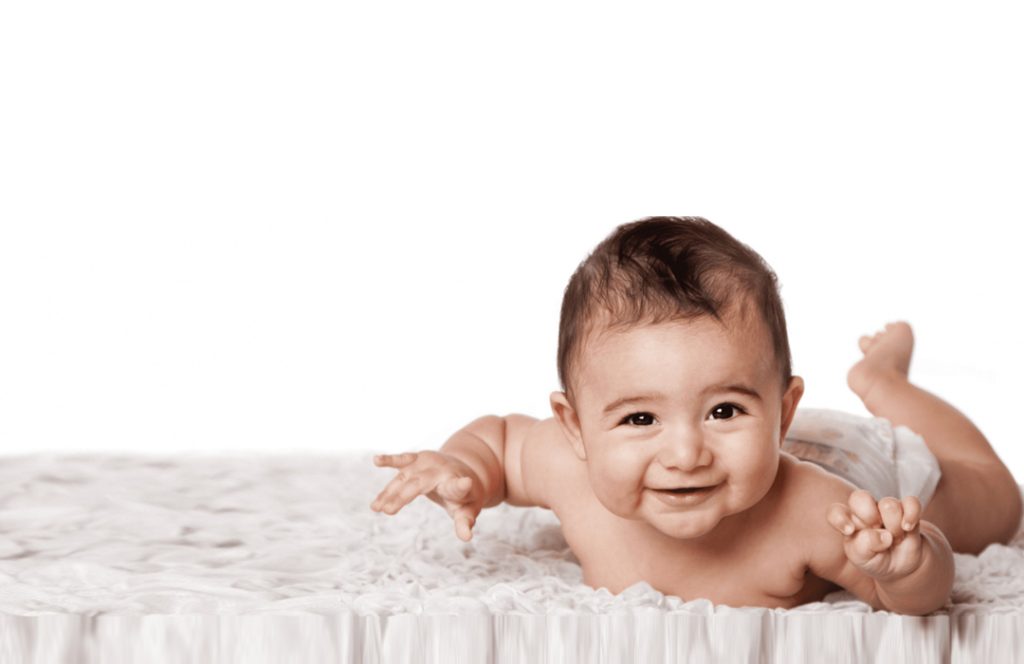 Your Best Choice for Women's Healthcare
Gynecologist in Navi Mumbai
Obstetrics and Gynecologists are specialists that focus on treating health issues related to females. These Gynecology treatments are related to female reproductive organs. Some of these women's healthcare treatments are Infertility Treatment, Menopause Treatment, PCOD Treatment, High-risk-Pregnancy, Normal Viginal Delivery, Pregnancy Planning,
You should make an appointment with
Dr Pooja Bansal: Skilled Gynaecologist and Obstetrician Spreading Awareness About Women's and Adolescent Health…
Why choose Bansal Speciality Clinic?
Putting more care into healthcare
She is a wonderful doctor I know her since 1year extremely supportive and listen all my doubts I am blessed with baby girl thanks Dr pooja for your complete
My wife was taking treatment in Mulund with another gynaecologist but when we shifted to Navi Mumbai that time we needed a gynaecologist near us .I have searched over Google and the first name I saw was Pooja Bansal ma'am. Only Google reviews do not matter so me and my wife both visited her in the month of September . Our first meeting is very nice at Nerul in her clinic .She is very polite, good listener and approachable also she viewed all my previous reports of my wife and explained us in detail as we have missed abortion history. In the month of November we realised that my wife is pregnant so we visited her again.This pregnency is not normal it was high risk pregnancy but Pooja maam supported us in each situation with her best solution. There are many conditions such as GDM ,Anaemia, ANA positive ,Thyroid but with her support and direction during overall pregnancy we blessed with baby boy . I would suggest just trust her and follow the things which she describes during every visit and then you will get best results.. I really love to appreciate Pooja ma'am for overall treatment and helping us to deliver the cute little baby boy.Thank you Pooja ma'am and Cloudnine hospital for overall treatment and support ❤️
Dr Pooja Bansal is really amazing doctor. She treated my daughter very well. During 9 month of pregnancy my daughter suffered with different problems mam rectified all the problems then then. And now my daughter delivered a baby boy we are very happy and thankful to Pooja Mam
Dr. Bansal is sweetest and kindest. Would recommend any given day.
I've had the best experience consulting Dr. Pooja throughout my pregnancy journey. Even though there were complications like polyp and thyroid during pregnancy, she gave her best support while leading her team with diligence and dedication. I'll be thankful to her forever for saving me and my baby during my birthing process via normal delivery. I delivered on Sunday morning and she came and did the delivery under emergency. She is really awesome in her job. I highly recommend her for all expecting mothers.
Great experience with dr pooja mam
My husband and I consulted Dr.Pooja Bansal for my first pregnancy. From our very first meeting, she made us feel extremely warm and comfortable. Throughout my 7 month journey, she guided us, resolved our doubts and helped me with my anxiety issues with so much patience. My entire pregnancy was smooth just because we found the right doctor who was more like a friend and always gave us the right amount of attention and positivity to cope up with pregnancy blues. We are so glad to have delivered our baby girl under the guidance of Dr. Pooja. Thank you doctor for being a part of our amazing journey.
I wish there were more than 5 stars that I could have given her! She was excellent and then for the last 12 months, has been mine! I have met quite a few gynecologists in Navi Mumbai it's safe to say she's the best I have consulted so far! She talks in a very matter of fact way and never stresses the patient/family out. She always has a plan of action ready and is very flexible depending on the changes in the patient. She has always been available for me whenever I had any questions and has talked me through things again and again till we were satisfied with the information. Thank you so much... Pooja Ma'am 🤗😊...
Ans:

Infertility is the result of a disease of the male or female reproductive tract which prevents the conception of a child. The duration of unprotected intercourse with failure to conceive should be about 12 months before an infertility evaluation is undertaken, unless medical history, age, or physical findings dictate earlier evaluation and treatment.
2) What is a menstrual cycle?
Ans:

The time between the first day of a menstrual period and the beginning of the next one is referred to as a menstrual cycle. Usually, a typical cycle lasts for 28 days. However, this differs from person to person and can last anywhere between 22 and 45 days.
3) Why is menstrual hygiene important?
Ans:

Majority of females have very limited or no knowledge about menstruation and the importance of personal hygiene while menstruating. Maintaining adequate hygiene during menses is necessary to stay away from infections as well as for general comfort and easy mobility.
Due to this lack of knowledge, many women follow very unsafe practices such as using coir and unsanitary cloth pads during their menses.
4) Why are my periods so heavy?
Ans:

Most of us have likely known at least one woman who is so negatively affected by her monthly visitor she has a difficult time getting through each day of her period. Perhaps you are that unfortunate woman. Since every woman's period is different, it can be hard to know what is normal. Heavy bleeding that lasts more than a week and that necessitates you doubling up on pads/tampons and changing them every couple hours is called menorrhagia. Depending on your age, heavy bleeding can mean your body is getting ready for menopause. It could also signal uterine fibroids or other health condition. If you're tired of dealing with heavy bleeding, or are concerned it may be caused by an underlying health problem, talk to your doctor as soon as possible.

 
5) What foods should I avoid during pregnancy?
Ans:

During pregnancy, you should avoid fish that contains Mercury (including swordfish, tilefish, mackerel, and shark). Also avoid saccharine, alcohol, deli meats, unpasteurized cheeses, and meat, poultry and fish that have been under‒cooked.

 
6) Is it safe to have sex during pregnancy?
Ans:

For most women, there is no medical reason not to have sex during pregnancy. Unless your pregnancy is classified as high risk or if there are other safety concerns, you and your partner can have sex without fear of harming your baby.

 
7) What are adolescence and puberty?
Ans:

Adolescence refers to that transitional phase between childhood and adulthood in a person's life. This period is characterized by a plethora of physical, psychological and emotional changes.
A combination of physical changes such as height and weight gain, development of sexual organs and characteristics that ensure the maturation of a child into an adult is termed as puberty. It is during this period that adolescents reach sexual maturity and become capable of procreating.

 
8) What is preconception Counselling?
Ans:

Pre-conception counseling is a meeting with a health-care professional by a woman before attempting to become pregnant. It generally includes a pre-conception risk assessment for any potential complications of pregnancy as well as modifications of risk factors, such as increasing folic acid intake to reduce the risk of neural tube defects and counseling on smoking cessation, alcohol reduction, and medications that may compromise fetal development. Physicians, midwives, and baby experts recommend that a woman visit them as soon as the woman is contemplating having a child, and optimally around 3 to 6 months before actual attempts are made to conceive.

 
9) What is Ovulation Induction (OI)?
Ans:

The purpose of ovulation induction is to produce multiple eggs to increase the likely hood of conception. Ovulation induction (OI) is used in several forms of fertility treatment including, Clomid, intrauterine insemination (IUI), and in vitro fertilization (IVF)

 
10) Endure Duration of postpartum depression?
Postpartum Symptoms typically begin within the first two to three days of birth and can last for up to two weeks.